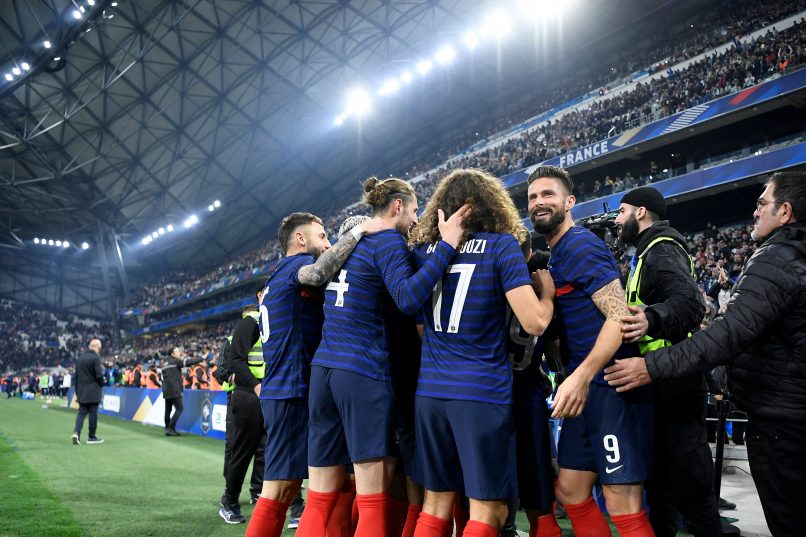 French players sign 99-year image rights deal
" Back
The Team today report that the 26-page image rights agreement signed by the French players ahead of their international debut includes a clause allowing the FFF to use their image for 99 years.
The contract has recently come under scrutiny following Kylian Mbappé's boycott of sponsorship bonds, with the striker unwilling to associate with betting sites and fast food outlets.
In return for €22,000 per match – plus any tournament-related bonuses – Les Bleus players will take part in advertisements for sponsor marketing campaigns, a dinner with the FFF's commercial partners and a charity evening. French internationals are also required to participate in signing sessions with supporters and "allow business partners to experience an away game within the team"among other commitments.
Players must also inform the FFF of any other image rights agreements they sign outside the national team – although these are only permitted under certain conditions. The agreement is valid for up to five years after their departure from the national team, and up to 99 years in the case of works tracing the history of the Blues.
Although fines are foreseen for players who break these rules, the president of the FFF, Noël Le Graët, said that this would not be the case for Mbappé and that he would be open to discussion with the man from Paris. Saint Germain.