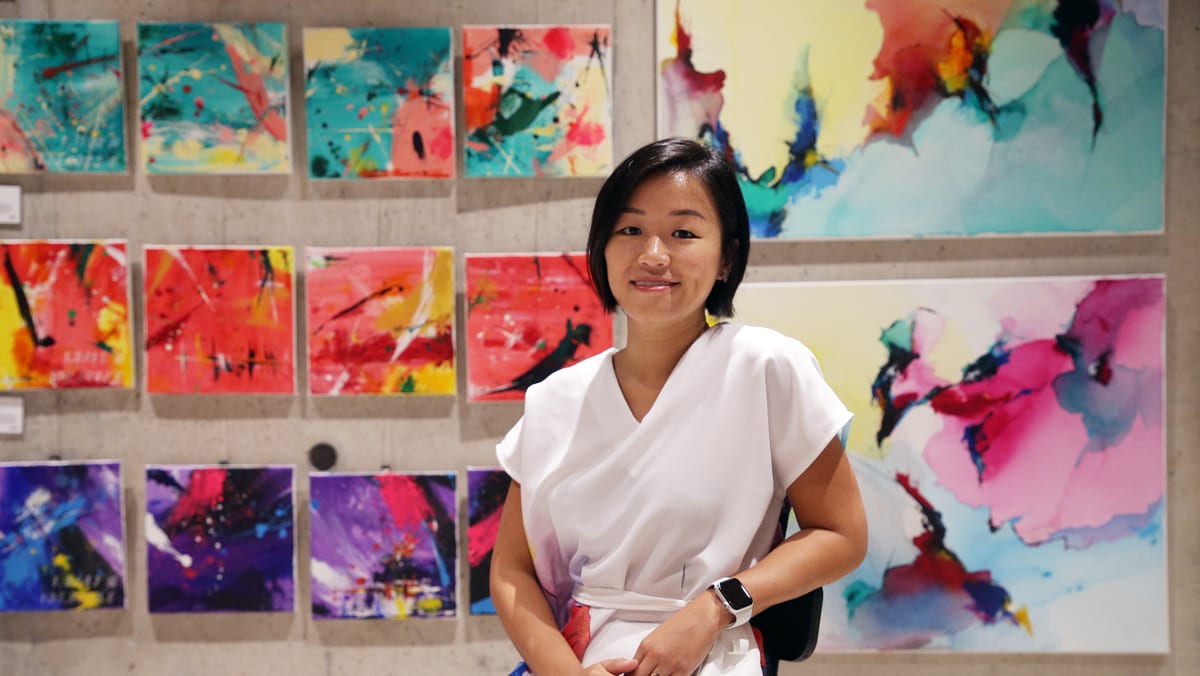 Gen Y Speaks: I was an academic and public servant for 12 years before choosing to pursue my passion for art full time
This is the story of how, at the age of 34, I decided to leave my 12-year civil servant career to pursue my passion for the fine arts.
If you have a gift that you dismissed telling yourself that you were better than others, I hope my story makes you rethink – or maybe realize that you have a passion that awaits your pursuit.
Everyone in Singapore knows the 5Cs of the Singapore "dream": cash, car, credit card, condominium and country club membership.
To achieve this, academic excellence was given priority over everything else in school.
Art was a compulsory subject for me in college. I often dominated the classroom in art homework and exams, but never thought of pursuing it beyond the classroom.
The typical stereotype of the struggling and hungry artist is that they are the ones who failed to do well in school, and most were seen as having "no future". This story is still widespread and is as pervasive as the Singapore dream.
Born and raised in Singapore, I was quite studious and did well in school. After the A-Levels, the Singapore government awarded me a PUB overseas scholarship.
Five years later, I returned to Singapore after earning a BS in Chemistry from Imperial College and an MS in Water Science, Policy and Management from the University of Oxford.
I started my career in the public service working on government policy and infrastructure planning. The work was hectic and intense, and I wanted an outlet to let off steam.
As I explored possible hobbies and activities, I remembered my old friend – art.
Although I told myself as a teenager that I was just better than others at art, sometimes I wondered how much my life would be different if I pursued it further in school.
As I adjusted to my new life at home in Singapore, art became my hobby. Over time, it became something that was very much a part of my personal identity.
I spent my early years painting by reproducing photos and images of my choice on canvas.
As I gained more confidence in my craft, I moved away from replication and started creating.
Drawing inspiration from my Singaporean roots, I dedicated my first collection to the traditional art of peddling.
I named it Mo-Hawk as a playful nod to the modern interpretation of traditional hawker food by local chefs.
My first piece of art was acquired shortly after I started painting, and commission requests started to come in as well.