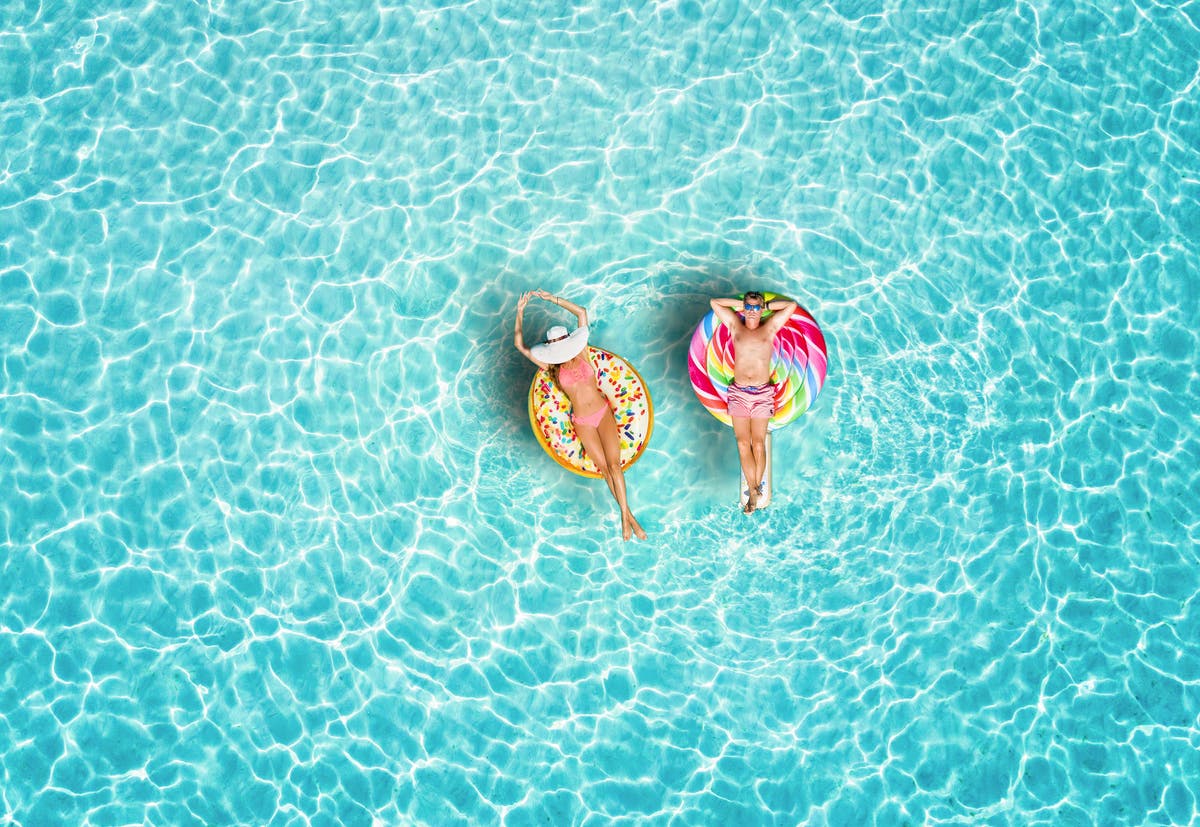 Travel News Live: Turkey, South Africa "Should Leave Red List"
As UK travelers wait to see the changes the government will make to the 'traffic light' system, The independentSimon Calder's travel correspondent made his predictions.
"UK travel restrictions make us a laughing stock abroad – but they also cripple airlines and holiday companies.
"Assuming the leaks are correct and the whole ridiculous system has to be dismantled, the industry will naturally be relieved – but also demand to know why the government has made travel abroad so difficult for so long.
"The current restrictions not only make holidaymakers nervous about booking, they are also destroying inbound tourism to the UK and hundreds of thousands of jobs.
"The red list is far too long. Traveling to almost a third of the world's countries requires thousands of pounds spent on 11 nights in a hotel room upon arrival.
"Expert analysts agree that Bangladesh, Pakistan, Sri Lanka, Dominican Republic, Maldives, South Africa and Turkey should be removed from the red list. But as the government has shown repeatedly, it can draw very different conclusions. "
In addition, Qantas has scheduled flights between London and Sydney and London and Melbourne from December 18.
Follow the latest travel news below:
1631717600
Liverpool's John Lennon Airport acquires new testing facility
The on-site laboratory offers passengers a "Fit to Fly" testing service with a three-hour turnaround, in addition to the standard 24-hour testing.
It aims to eliminate "unclear" and lost test results and was designed to perform 500 tests per day, but can be scaled up to handle 1,000 or more tests.
The news comes as bosses at Gatwick and Heathrow airports call on the government to end testing for double-vaccinated travelers.
Lucy thackraySeptember 15, 2021 3:53 PM
1631716011
Vietnam to begin gradual reopening to tourists in October
Vietnam has announced its intention to welcome tourists to the country from October.
The Southeast Asian country will be gradually reopening, starting with the popular holiday island of Phu Quoc.
Initially, only travelers doubly vaccinated against Covid will be allowed to enter for non-essential reasons.
In addition, only tourists who have booked a package tour with an approved travel agency will be allowed to visit.
Travelers will also need to present a negative Covid test result within 72 hours of arrival and proof of health and travel insurance.
Lucy thackraySeptember 15, 2021 3:26 PM
1631710632
Mystery bags: Swiss offers unsold items at two-thirds reduction on the last flights of the day
What do airlines do with unsold items at the end of the day? Throw it out, usually.
But Swiss is experimenting with cutting the prices of the last flights of the day from Geneva by two-thirds – using a technique previously employed by Ryanair and Great Western Railway.
Oddly enough, passengers will know exactly what they are getting until they pay.
On flights, an announcement from the cabin crew is made offering a bag containing "one, two or three of these fresh food products at a third of their usual price".
The contents of the bag are not revealed in advance, and remain a surprise for the buyer.
Lucy thackraySeptember 15, 2021 1:57 PM
1631707440
Sign up for the free weekly Simon Calder newsletter
In last week's newsletter, our travel expert Simon Calder addressed what he calls the UK government's 'zero tourism strategy'.
"Some say the UK doesn't have an international tourism strategy. Nonsense: Ministers clearly have a 'zero tourism' strategy, "Calder wrote.
"Otherwise, why would vaccinated visitors from Germany with low infection rates be treated with deep medical suspicion?"
"While you and I can enjoy a weekend in Munich or Leipzig without more stress than showing proof of vaccination on arrival at the flughafenGermans, keen on a short trip to Manchester or London, have to take several tests at a typical cost of € 100 (£ 86) – probably more than the cost of the flights.
For free weekly travel updates – along with insider tips and deals on breaks and holidays – sign up for The independentThe free Travel Week newsletter, which will arrive in your inbox every Friday morning.
Lucy thackraySeptember 15, 2021 1:04 PM
1631705950
When is the next UK travel update?
In line with the government's stated goal of updating the UK's 'traffic light' travel lists every three weeks, the next travel rule update is expected to take place today or tomorrow, the 15th. or September 16, with changes likely to come into effect at 4 a.m. Monday (September 20).
Changes to the lists are based on public health advice, including the assessment of the latest data by the Joint Biosafety Center.
"These regular review points will allow the government to balance helping the public understand Covid requirements while traveling to England while allowing us to continuously assess the risk for different countries," the Department for Transports (DfT) when starting the system.
Here's everything we know about the next travel update so far:
Lucy thackraySeptember 15, 2021 12:39
1631703468
Your top travel questions answered by a Covid data expert
Ahead of the next traffic light trip announcement, Covid data expert Tim White analyzed the latest information from genomic sequencing records held by GISAID, the global database, with a focus on the variants of concern.
TO The independentAt the Ask Me Anything event yesterday, he answered 15 of readers' top travel questions on topics ranging from vacations in Thailand to weddings in Greece.
To honeymooners with an eye on the Maldives, White said, "This is my number one tip. [for removal from the red list]. If the Maldives is not removed, there is something really wrong with the system and the people who make the decisions. "
Get inside insider information from Tim on what could happen next for travel this fall and winter by reading his answers here:
Lucy thackraySeptember 15, 2021 11:57 AM
1631702392
Airlines and Travel Agents Face Millions of Claims After Enforcing Bad Passport Rules
Thousands of people have been wrongly denied boarding on holiday flights to the EU because the government distorts post-Brexit rules on the validity of UK passports.
The only tests on the day of the trip:
Has your passport been issued within the past 10 years?
Is it still valid for three months after the expected return date?
These conditions are independent of each other.
This means that you could travel to Europe today with a passport issued on September 16, 2011 valid until March 16, 2022.
Britain's biggest holiday company Tui has now changed its policy to adhere to EU law, not the UK's misinterpretation.
Lucy thackraySeptember 15, 2021 11:39 AM
1631701587
British Airways is heading for the Azores – but not "Concorde Island"
BA appears to be continuing its expansion on holiday itineraries, with two new flights to the central Atlantic islands scheduled for summer 2022 – according to London Air Travel.
The aviation website tweeted: "British Airways will launch new routes in 2022 from London Heathrow Terminal 5 to Ponta Delgada on São Miguel Island and Terceira Island in the Azores."
The Independent asked BA for confirmation.
The Azores were on the Concorde road map in the 1970s, when the island of Santa Maria was a refueling stopover for Air France's supersonic jet between Paris and Caracas in Venezuela.
In 2016, The independent celebrated Ryanair's arrival in the Azores:
Lucy thackraySeptember 15, 2021 11:26
1631700124
Prices for vacations to Dubai and Malta are skyrocketing, but some Spanish bargains are available
Average prices for package holidays to Malta are currently 29% higher than before the coronavirus pandemic, while costs to Dubai are 24%.
The figures were released by TravelSupermarket ahead of expected changes to UK government travel restrictions.
The holiday price comparison site looked at the price development in September and October 2021 compared to 2019 – the last full year before the Covid crisis.
Prices on Spain's Costa de Almeria – which includes resorts such as Aguadulce, Mojacar Pueblo and Roquetas de Mar – have fallen by an average of 38%.
Emma Coulthurst of TravelSupermarket said: "The Spanish Costas are the place to go if you want to enjoy an inexpensive late summer break.
"You won't get the high heat of summer, but you can still get 11 hours of sunshine and peaks of 22 ° C."
Some weeklong vacations would be available for £ 150 per person. But all UK arrivals also have to pay for multiple tests – typically costing £ 100.
Simon calderSeptember 15, 2021 11:02 AM
1631698578
Scrape Amber List and Test Double Hit, Says Heathrow Boss
Heathrow Airport has called on the government to remove all testing for doubly vaccinated travelers as it struggles to recover from business lost due to the Covid-19 pandemic.
The UK's largest airport has also urged authorities to remove the Amber List and instead create a "safe but simple two-tier system" consisting of only a Green List and a Red List.
Under these proposals, fully vaccinated arrivals from greenlist locations would no longer be required to take a test, while those who are not fully vaccinated would have to undergo lateral flow tests before departure and after departure. arrival.
Only those who test positive should take a more expensive PCR test.
Lucy thackraySeptember 15, 2021 10:36 AM